I recently purchased a 2005 Honda Element EX FWD to turn into a camper van. I had a list of modifications that I wanted to make before I even bought the Element, luckily many of those things were already completed, such as cross bars on the roof, and rain guards on the windows.
Honda Elements make wonderful camper vans because of the large interior space. There is room enough for a cot or mattress, and to store your gear.
Honda Element Camper Van Mods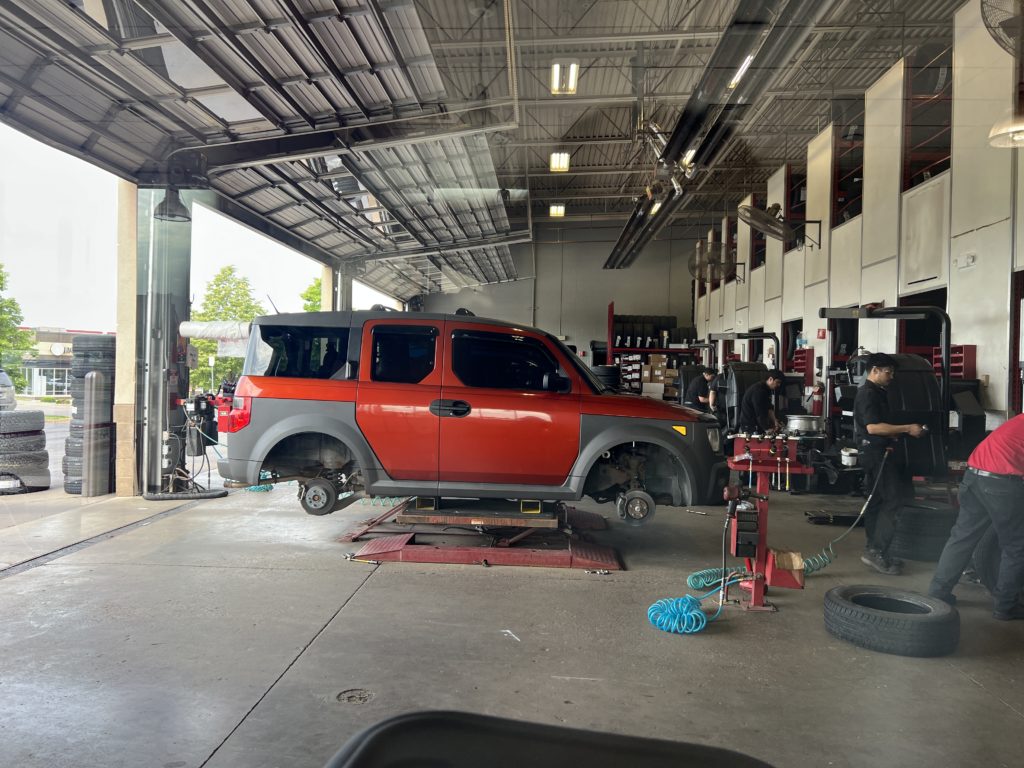 Here were the first easy modifications that I made to the Honda Element.
new Tires
I belong to the Honda Element Owners Facebook Group which is a great resource for Element owners. There are a lot of opinions on what type of tire to put on the Element, and I did do some research, but eventually I just went to my local Discount Tire and they recommended the Continental Control Contact Tires. I am happy with the tires and I did buy the Discount Tire warranty.
Catalytic Convertor Shield
Honda Elements are known for having their Catalytic Convertor stolen due to how high the vehicle sits. For that reason, a Cat Cover was one of the first mods I wanted to make. I found the Cat Guardian Cover on Ebay for the best price, ordered it and brought it to my mechanic to install. His words were: "This isn't going anywhere."
Upgrade interior lighting to led
I watched this video from Element Lifestyle that shows how to very easily upgrade the Interior Lights to LED. Be sure to follow Miguel's channel, he knows everything about Honda Elements and shows how to repair them.
If you order the lightbulbs, make sure you check the size bulbs you need for the interior middle and back lights – I needed 41mm and shop had to resend me correct size. They were very easy to work with however and sent me new bulbs right away.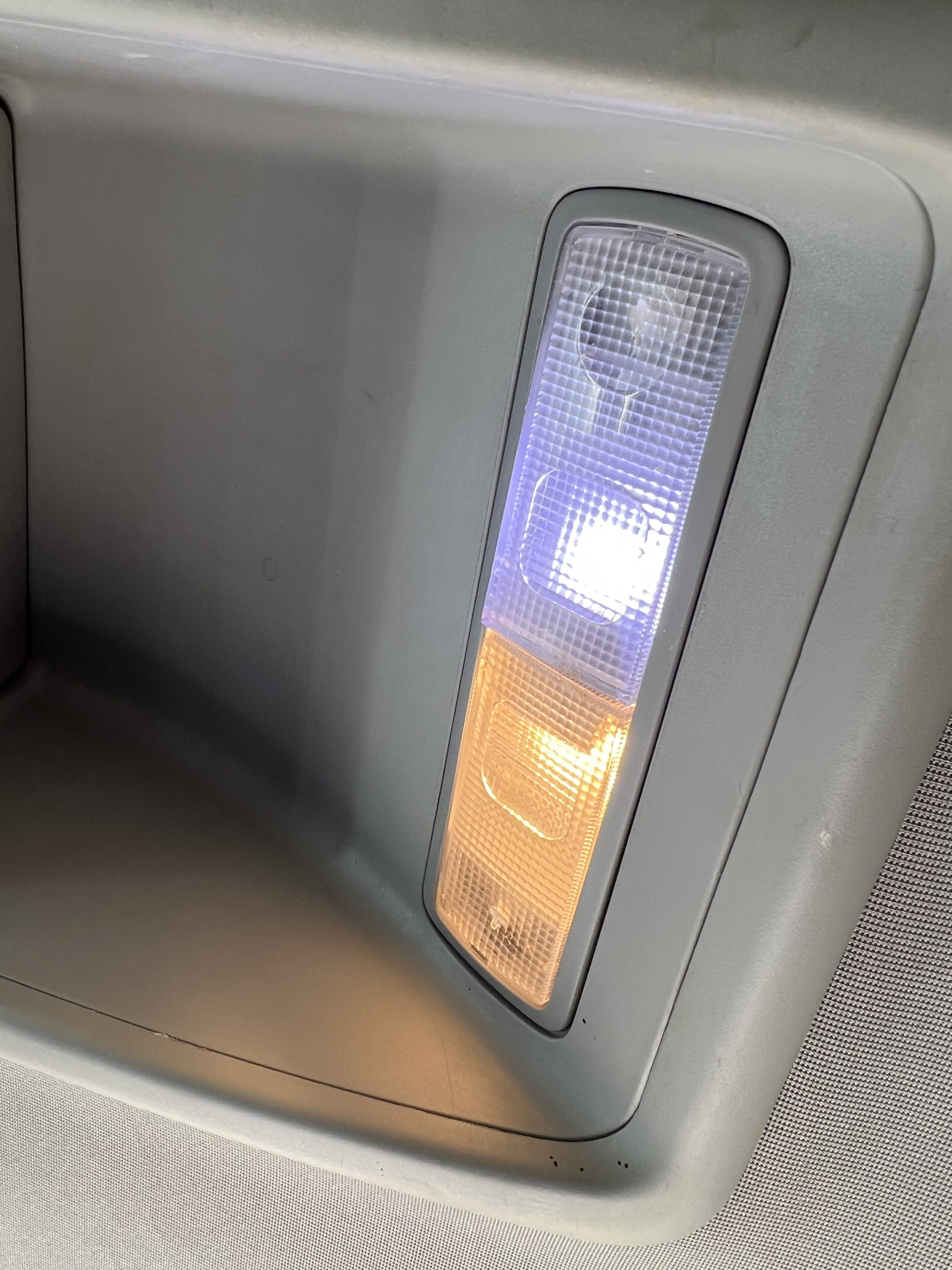 Air Conditioning Repair / USB Fan
The Air Conditioning was not blowing cold air so I bought a USB Fan to hang in the front of the Element. My mechanic was able to fix the a/c so now I use the USB Fan in the back of the Camper Van to cool off. I like this fan because it can be charged by USB, but also has a 10000mAh battery so it does not need to be plugged in to use it.
New Stereo and back up camera
The previous owner had already installed an Alpine ILX W650 stereo, which gives the Honda Element Apple Car Play and the ability to have a back up camera. I love being able to plug my iphone in and have google maps and everything on my phone right on the stereo. I took the Element to Best Buy to have the back up camera installed and the tech did a fantastic job, and even tweaked the installation of the stereo so it was properly hooked up. The Back up camera is a must-have in my opinion, I'm so used to it.
Alpine iLX-W650 7"
Mech-Less Receiver Compatible with Apple CarPlay and Android Auto
Buy Now
As an Amazon Associate I earn from qualifying purchases. 
10/03/2023 11:48 am GMT
Honda Element Escape Hatch Mod
Because I am making a Honda Element Camper Van, I wanted to be able to open the rear hatch to get out of the vehicle if I needed to. There are many complicated videos on how to make the Element Escape Hatch Mod, this was the easiest I found, and my husband had the guitar string already. It works great.
Wide Angle Rearview Mirror
The rearview mirror in the Honda Element is tiny! I purchased a clip-in wide angle rear view mirror that easily fits right over the top of the original mirror, and what a difference it makes! I highly recommend this even if you have a back up camera, it really helps you to see all around the car when driving.
JoyTutus Rear View Mirror Wide Angle
11.81 Inch Panoramic Convex Rearview Mirror, Interior Clip-on Wide Angle Rear View Mirror to Reduce Blind Spot Effectively for Car SUV Trucks -Clear
Buy Now
As an Amazon Associate I earn from qualifying purchases. 
10/03/2023 11:59 am GMT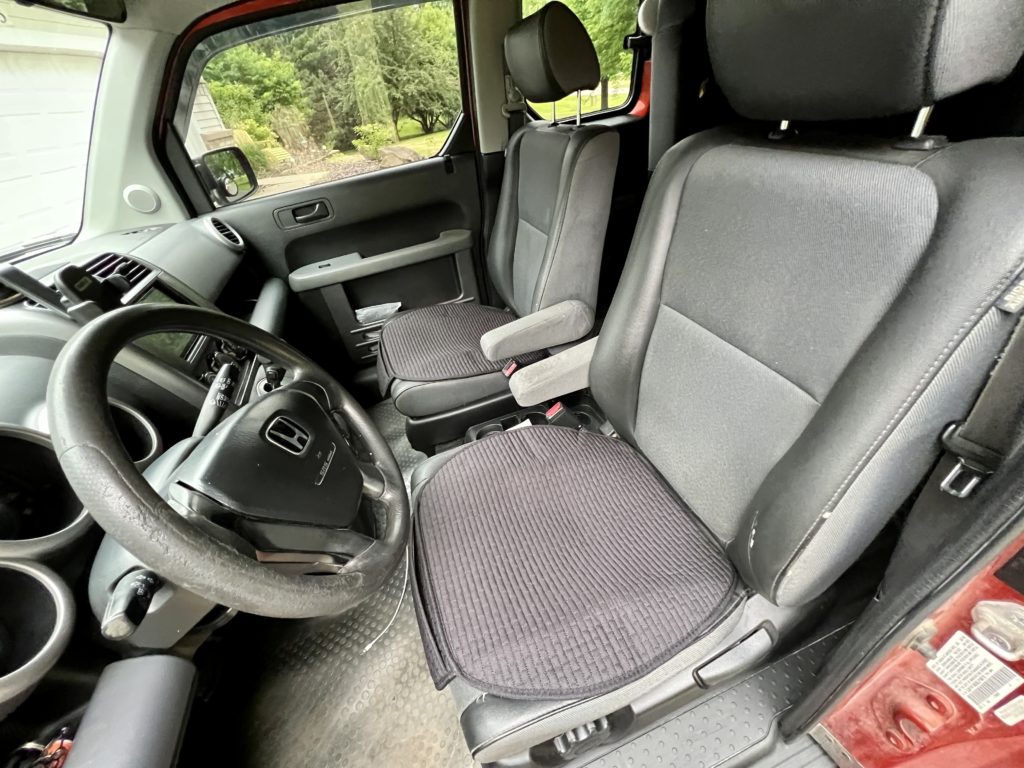 New Seat Covers and Arm Rest Covers
Honda Elements are well known for having the drivers seat material ripped up and mine is no exception. I wanted something simple and that just covered the seat and not the back of the seat because I like the material of the seats. I also picked up some arm rest covers from Etsy, as the arm rests were quite stained.
Black Car Seat Covers
Car Seat Cushion,Truck Seat Covers, Compatible Sedan SUV Van MPV,Car Seat Pads,Bottom Seat Covers for Cars
Buy Now
As an Amazon Associate I earn from qualifying purchases. 
10/03/2023 03:30 am GMT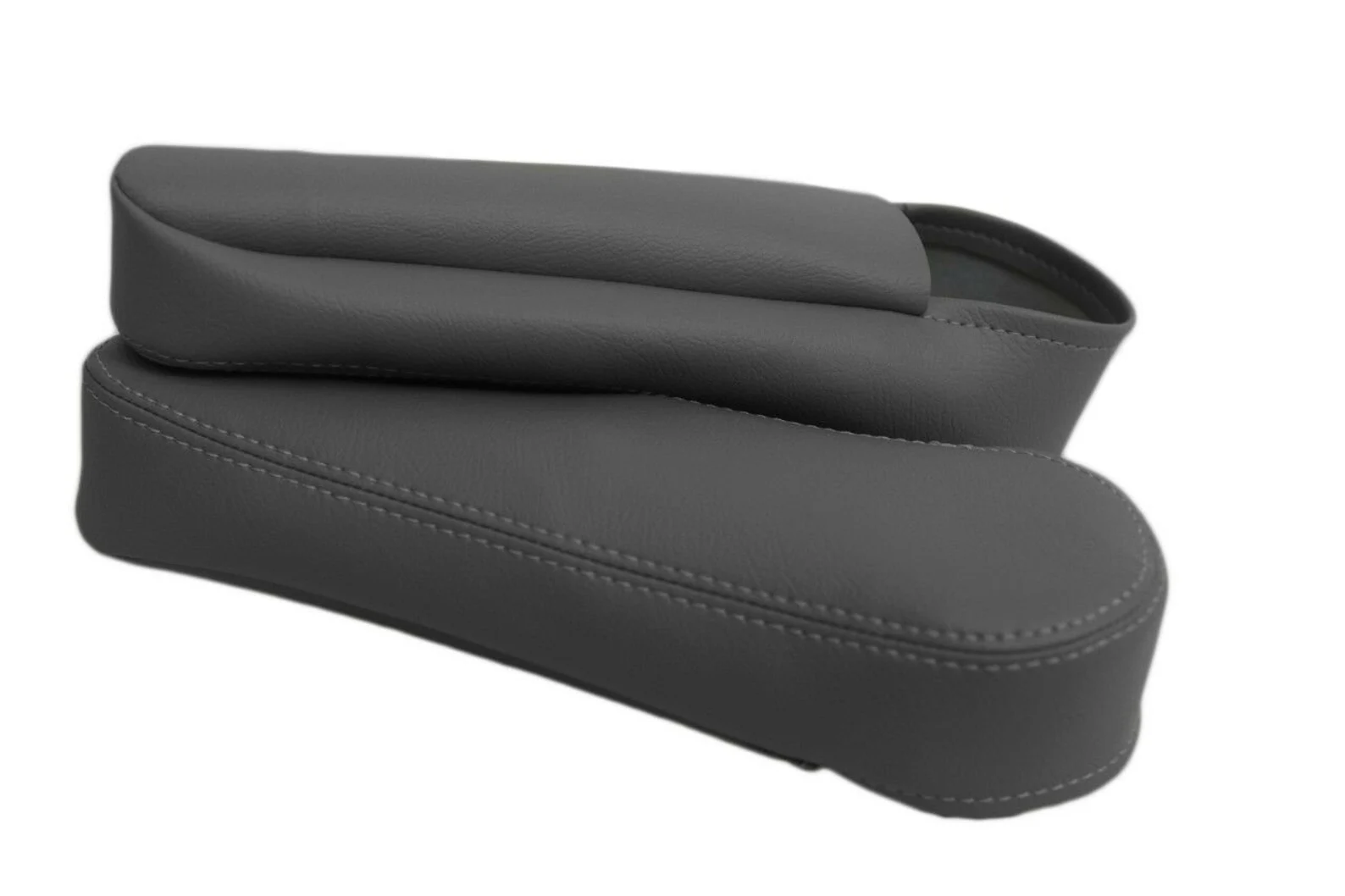 Easy Honda Element Camper Van Mods Video
A quick video with some easy Honda Element Modifications I made to my 2005 Honda Element EX FWD
Subscribe to my channel Camp Mymy for more videos on Element Camper mods.
Links to products in this video: As an affiliate I earn commission from qualifying purchases.
Honda Element Products on Etsy: https://tidd.ly/3U9jbXo