Renovating an older camper, or camper reno, has become kind of a hobby for me. I had my eye on the T@B 320 teardrop camper for quite awhile, so when a 2012 model showed up at the dealer near me, I jumped at the chance to buy it.
The video below is a walk through of the 2012 for anyone that is looking into getting a slightly "older" model. The T@B campers are now made by nucamp – this model was made by Little Guy. I point out some of the differences between the 2012 T@B and the new models
Until recently, the interior upholstery of most campers was anything but neutral. In the 2012 T@B, it actually wasn't that bad, but as you will see in the video below, I had other ideas. Watch the video for a walk through of the 2012 T@B 320 U Max and of my first modifications.
2012 T@B 320 U Walk Thru
I loved this camper because it was simple to operate. With no bathroom, there were no messy hoses to deal with, I was always able to camp in a campground with a bath house. The other nice thing about this camper is that the heater and a/c were very easy to operate. The heater worked on both shore power and battery. The 3-way refrigerator worked on shore power, battery and propane.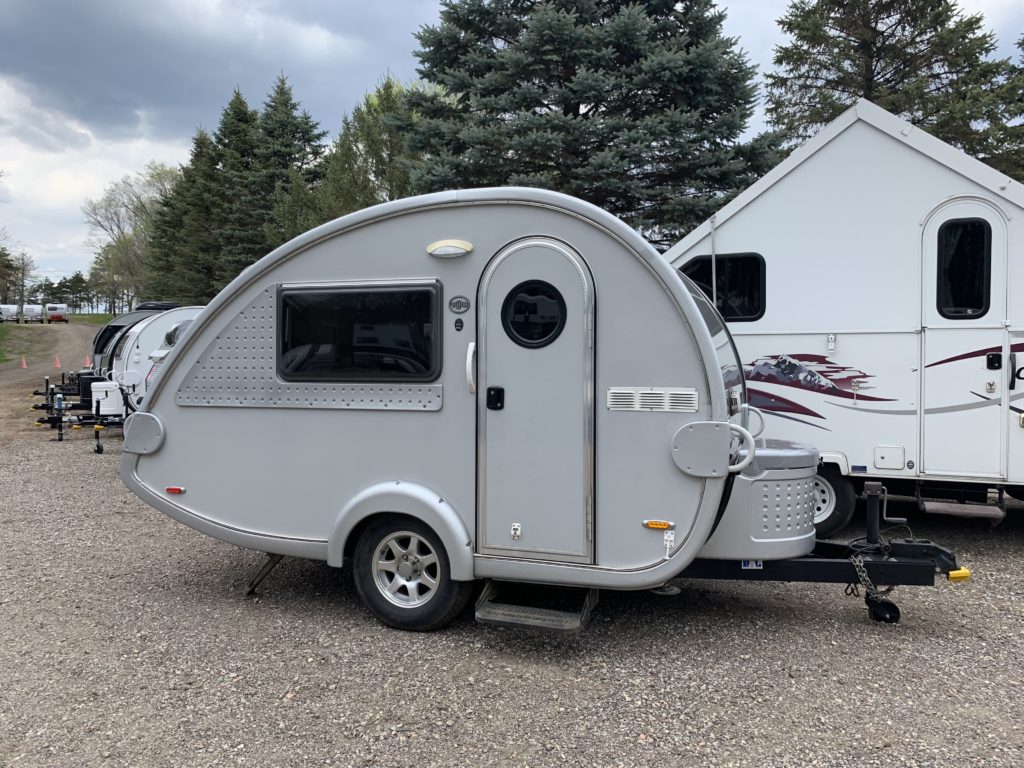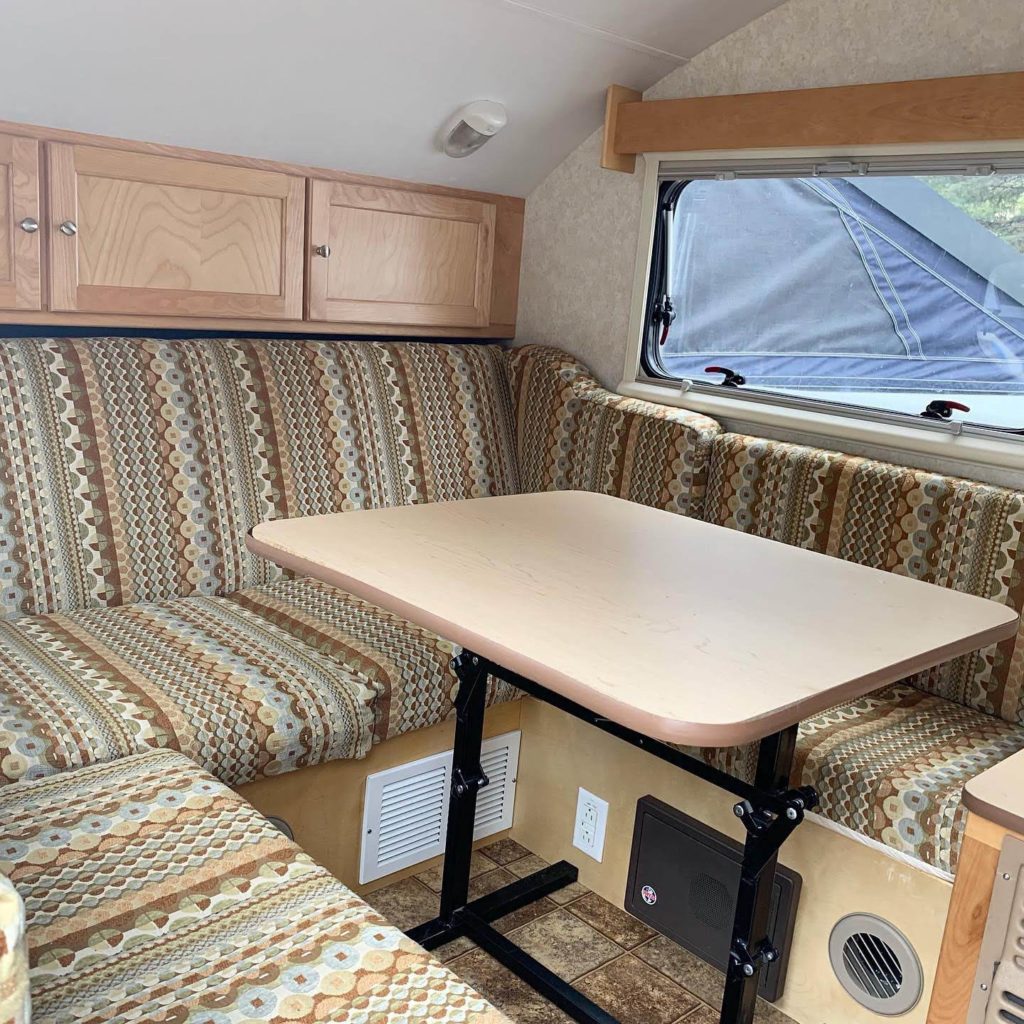 I have recently downsized from the T@B to a 2021 T@G 5-wide teardrop camper. You can find out more about that camper here.
Essential Beginner gear for the 2012 T@B 320:
As an Amazon Associate I earn from qualifying purchases.