Trying to stay warm in freezing temps is no joke, you want to make sure you have the tools to stay warm in a teardrop trailer and to stay comfortable at night. Here are 5 things you need to stay warm in a teardrop trailer. Prefer a portable heater? Read our article on Best Options for Heating a Teardrop Trailer or Camper Van.
Wool Base Layers
USB Heated Throw
Heavy Wool Blanket
Sleeping Bag
Down Jacket
Last spring I took a 2 week road trip from North Dakota to Glacier National Park and Yellowstone National Park with several stops along the way. On our trip we experienced temperatures as low as 25 degrees Fahrenheit at night, with no electrical hookups to run the heater in my 2021 T@G teardrop camper.
Read more below for more details on these items, and beware – you will want to make sure you crack a window or your overhead vent is open to help prevent condensation. Some teardrop campers use a propane heater to stay warm, however if you do this make sure you have adequate ventilation and smoke and carbon monoxide alarms in your camper. I did not need to use a propane heater with these tools.
5 Things You Need to Stay Warm in a Teardrop Trailer
This page contains affiliate links where if you purchase, and as an Amazon Associate I earn from qualifying purchases. 
1. Wool base layers
I am late to the party on wool because I always thought it was scratchy and hard to clean. Wool clothing today is comfortable, keeps you warm and many brands can be machine washed. Wool also resists odor and moisture. My favorite brands are SmartWool and Ridge Merino. I have their base layers, t-shits, underwear and more.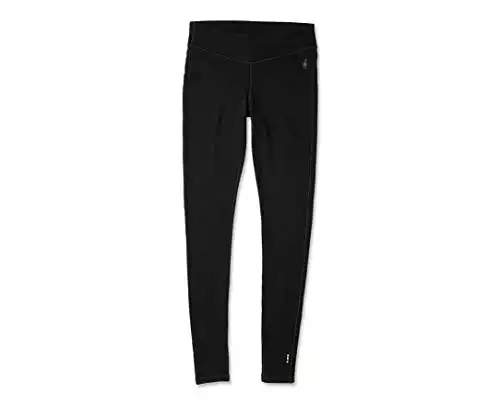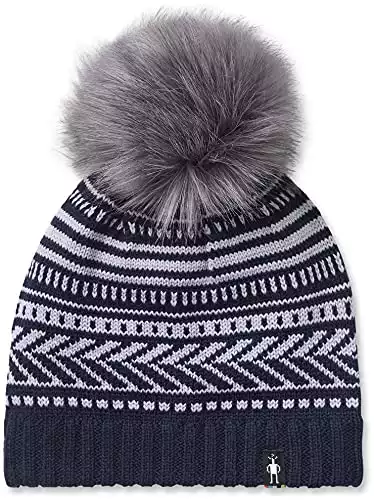 Smartwool Women's Merino 250 Pattern Crew
Long Sleeve Base Layer – Moisture-Wicking Merino Wool Shirt for Skiing, Hiking, Biking & Cold Weather Outdoor Activities - Sunset Coral Palm, L
Buy Now
As an Amazon Associate I earn from qualifying purchases. 
10/03/2023 08:41 pm GMT
2. USB Heated Throw
This heated throw recently came back into stock on Amazon and I'm so happy! It was a lifesaver on my trip and really warmed me up when I needed it most! Most electric blankets will run your battery down quickly, this one is takes very little power and shuts off automatically. You can either use a battery pack which will zip into the pocket, or powered it with the usb cable with my Goal Zero power station. A must have in my opinion for cold weather boondocking. Check out this video where I talk about using this heated throw to stay warm in my teardrop trailer.
Here I have the heated throw and a Biolite Sitelite plugged into the Goal Zero and they are only using 7-9 watts together.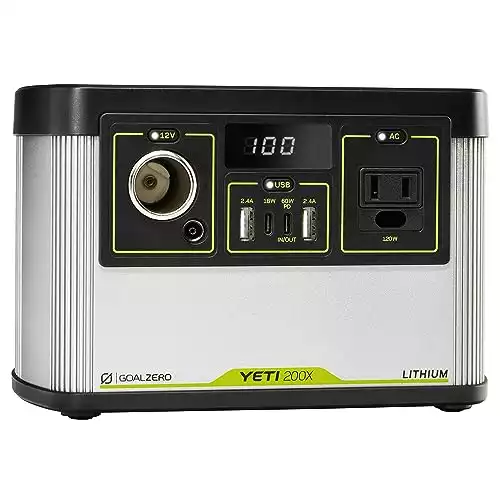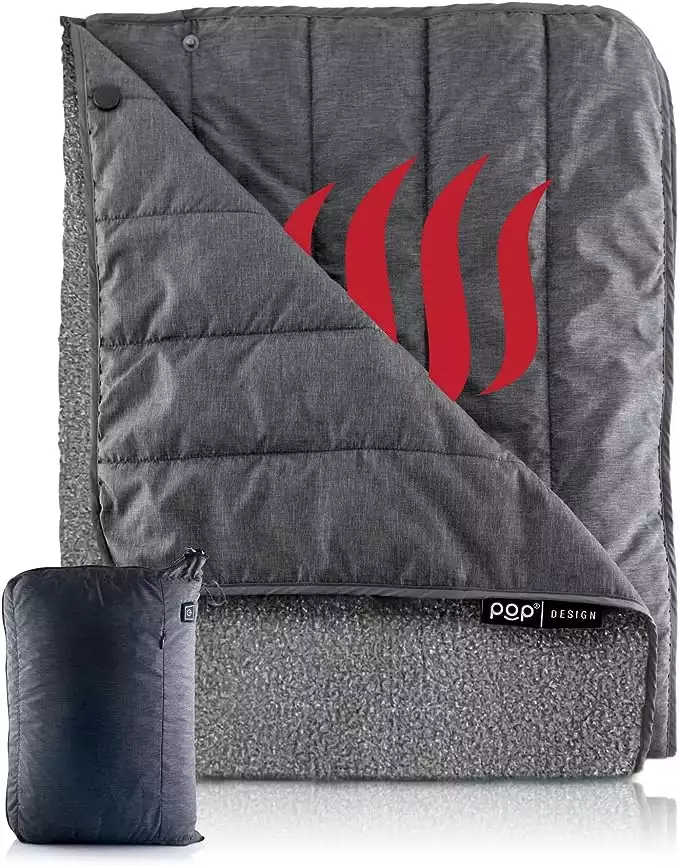 3. Wool Blanket
Like wool clothing, a good heavy wool blanket will keep you warm. I used this blanket on top of the heated throw, and a sleeping bag on top and was very comfortable at night in cold weather. The layers act as insulation and your body heat is really what keeps you warm. Beware when buying a wool blanket, you get what you pay for. The Hudson Bay blanket is 100% wool. I also have a thin less expensive wool blanket that seems to do little to keep me warm, although I do use it in warmer weather. The Hudson Bay blanket will last years if well taken care of. Make sure you follow the care instructions.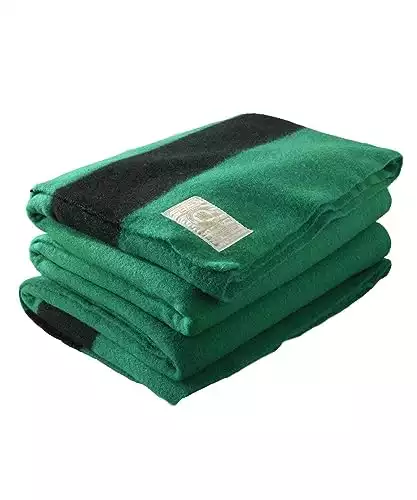 4. Sleeping Bag
When shopping for sleeping bags make sure to take note of the temperature rating. This rating typically will mean the temperature that you can survive in using the blanket – the actual comfort rating will be higher in temp. A good quality down sleeping bag is my preference, however the synthetic bags can be easier to clean.
I love this Iceco Sleeping bag which has a liner for colder weather. It is affordable, machine washable and also has arm holes so you can wear it around the campfire.
ICECO 3 in 1 Sleeping Bag for Adults
 0 Degree,Extra Large Sleeping Bag for Camping,Wearable Adult Sleeping Bags with Removable Liner,Great for Women Man Youth All Season Winter Cold Weather Outdoor
Buy Now
As an Amazon Associate I earn from qualifying purchases. 
10/03/2023 06:01 am GMT
For my next trip which will be the Grand Canyon and Utah and not quite as cold, I purchased the 2021 Zenbivy Bed 23 degree system. This is a down top quilt and a fitted sheet with down hood. The XL 30×80 system fits perfectly on my NuCamp T@G 5-wide mattress when used as a single set up, or half the bed. I will post a review that system soon.
5. Down Jacket
I love my Cotopaxi Fuego Down Jacket. It really kept me warm without ever overheating. I actually purchased the mens L because I really liked the color. The patterns and colors change annually.
The Fuego Down Jacket jacket can be used from fall to spring and are made with 800-fill responsibly sourced, water-resistant goose down. They are also really cute! I consider this a great investment and plan to use it for years to come.