The Goture 12v Refrigerator for Camping. The Goture is a 20qt (18L) portable 12v camping fridge. I recently took this refrigerator on a 10 day road trip to the Grand Canyon and it worked like a charm!
I purchased this 12 volt refrigerator off of Facebook Marketplace when the ICECO GO 20 12v refrigerator I had ordered for the trip was not delivered in time. I needed a refrigerator to take with me, however I did not want to spend another $450 on a refrigerator. The Goture is a fairly inexpensive solution and worked very well!
Can you run a 12v fridge in a car?
Yes! Check out the video below to see how I ran the Goture 12v refrigerator in my car for 10 days straight using a Goal Zero Yeti 400 lithium battery, a car charger and a Goal Zero 50 watt solar panel. I was able to keep my food cold while on a cross country road trip.
Goture 12v Refrigerator for Camping
Some tips for using the GOTURE 12V Refrigerator
If you are using a power pack to charge, set the battery saver to low or it won't work. If you are plugging directly into your car, you may want to set it on high.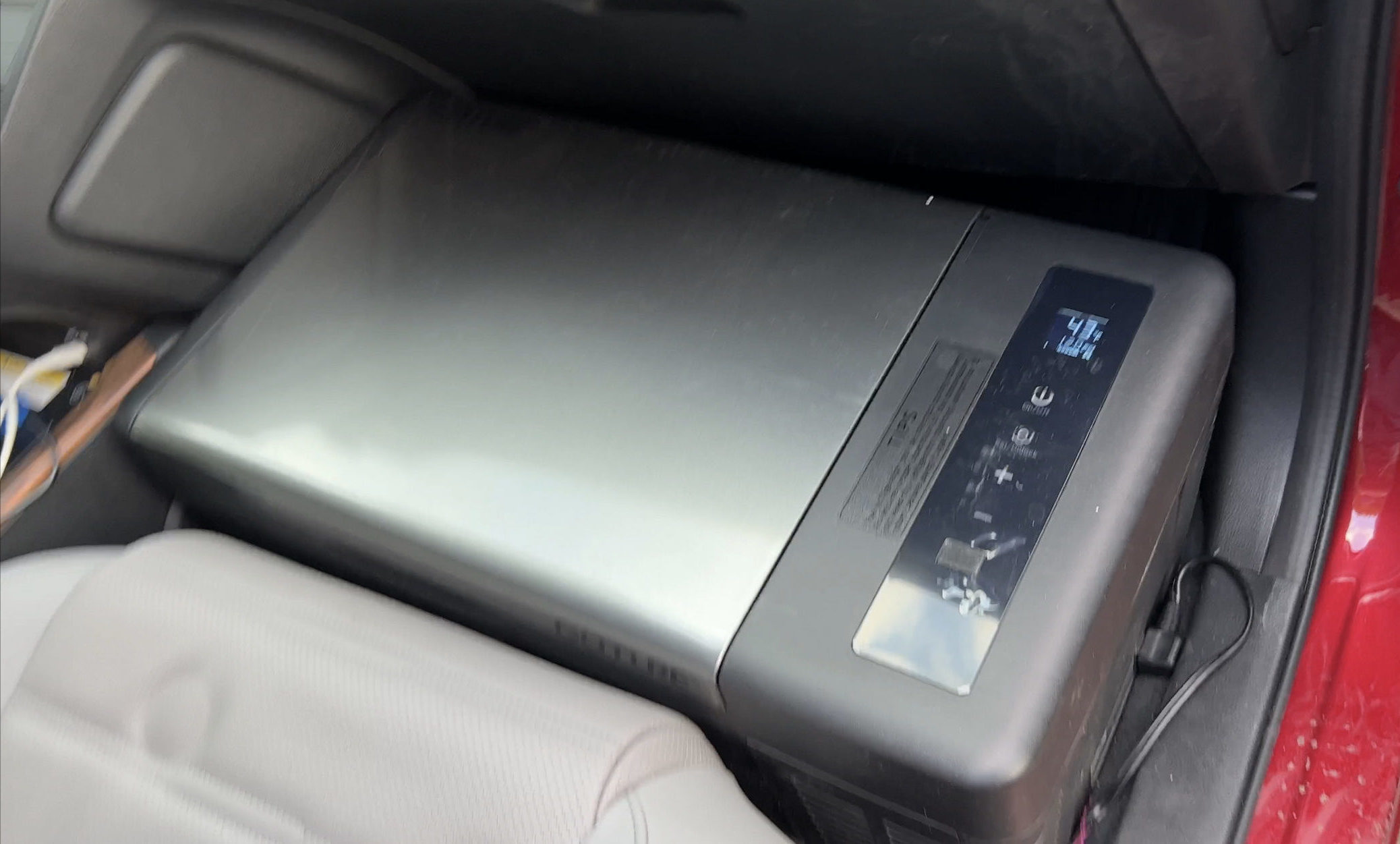 You should check often that the refrigerator is running and that your battery pack is charged, and make sure the 12v plug is securely in the outlet. It is possible that the plug can come loose when driving, especially on dirt roads. You will also want to remember to change your solar battery pack from the car charger to the solar panel depending on if you are driving or staying in once place.
It does not come with an A/C charger but I have the link below to order one.
I do plan to keep the ICECO GO 20 that I ordered because it is larger and can be used as dual zone freezer/refrigerator.
As an Amazon Affiliate I earn a small commission on products purchased through my link:
Goture 12V Refrigerator:
A/C adaptor for refrigerator:
Iceco Go 20 Refrigerator:
Goal Zero 500 Power Station:
12V Car Charger for Goal Zero:
Goal zero Nomad 50 Watt Solar Panel: