When it comes to camping, the convenience and comfort of a teardrop camper is hard to beat. These small, lightweight trailers are easy to tow, provide a warm and comfortable sleeping space, and often include basic amenities like a galley kitchen and small bathroom. But with so many options on the market, choosing the right teardrop can be overwhelming. Here are some tips on how to choose a teardrop camper that works for you!
Factors to Consider When Choosing a Teardrop Camper
Size and Weight
Size and weight are the reason most buyers look at a teardrop camper. Do you need it to fit in your garage? What is the towing capacity of your tow vehicle? These are questions you should consider when looking for a camper.
Teardrop campers are available in a variety of sizes, ranging from very small, minimalist "bed on wheels" models to larger, more spacious options with a kitchen and bath. Consider how many people will be camping in the trailer and what kind of gear you'll need to bring. Do you want to be able to stand up? Or are you just using it for a comfortable place to sleep? You want to choose a teardrop camper that's big enough to accommodate your needs, but not so large that it becomes difficult for you to tow or maneuver.
In addition to size, you'll want to consider the weight of the teardrop camper. Most teardrop campers are designed to be lightweight and easy to tow, but some models may be heavier than others. Check the weight of the trailer against the towing capacity of your vehicle to ensure that it's a good match.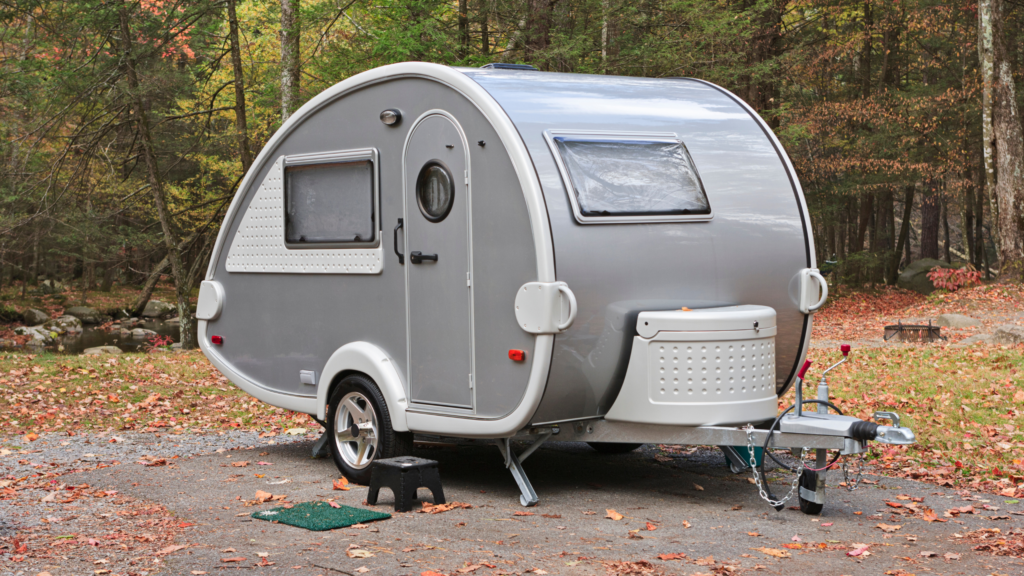 Amenities
Teardrop campers can vary widely in terms of the amenities they offer. Some models may include just a bed and basic storage, while others may feature a full kitchenette, toilet, and shower. Consider what amenities are important to you and your camping style. Do you prefer to cook your meals over an open fire, or would you like a small stove and refrigerator inside the trailer? Do you need a bathroom, or are you comfortable using campground facilities? Make a list of must-have amenities before you start shopping for a teardrop camper.
Budget
Teardrop campers can range in price from a few thousand dollars to tens of thousands of dollars, depending on the size and amenities. It's important to set a budget before you start shopping for a teardrop camper, and to stick to it. Keep in mind that the cost of the trailer is just one part of the overall expense of teardrop camping. You'll also need to consider the cost of any necessary accessories, such as adding a towing hitch to your vehicle and electrical hookup, as well as the cost of camping fees and other travel expenses.
Camper loans can go for a longer term making which can make the payment more affordable. It's a good idea to put at least 10-20% down if you are taking out a loan, to take into account depreciation in case you need to sell in the future. Talk to your RV dealer or credit union for more information.
Testing and inspecting a Teardrop Camper
Before you make a final decision on a teardrop camper, it's important to test it out. If possible, visit a dealership or RV show and take a look at different models in person. Lie down on the bed to make sure it's comfortable, check the kitchenette to ensure it has the amenities you need, and ask any questions you have about the trailer's features and capabilities.
If you're considering purchasing a used teardrop camper, it's especially important to thoroughly inspect it before making a purchase. Check for any signs of wear or damage, including cracks in the exterior, leaks, or rust. Test all of the trailer's systems, including the electrical and plumbing systems, to ensure they are working properly. There are RV inspectors for hire to help make sure you are buying a sound trailer.
Teardrop Camper Resources and Communities
It is a great idea to join the Facebook Group or Online Community for any brand of camper you are interested in. Keep in mind that owners will bring their problems to the group, it does not mean the campers are bad, but watching owner posts over a period of time will give you a good idea if the camper is right for you, and will also give you an opportunity to ask questions of the current owners.