This is the story of my renovation of a 2012 [email protected] 320 U. I bought this adorable camper from a local RV dealer, and got to work renovating it. You can see a walkthrough of this camper here.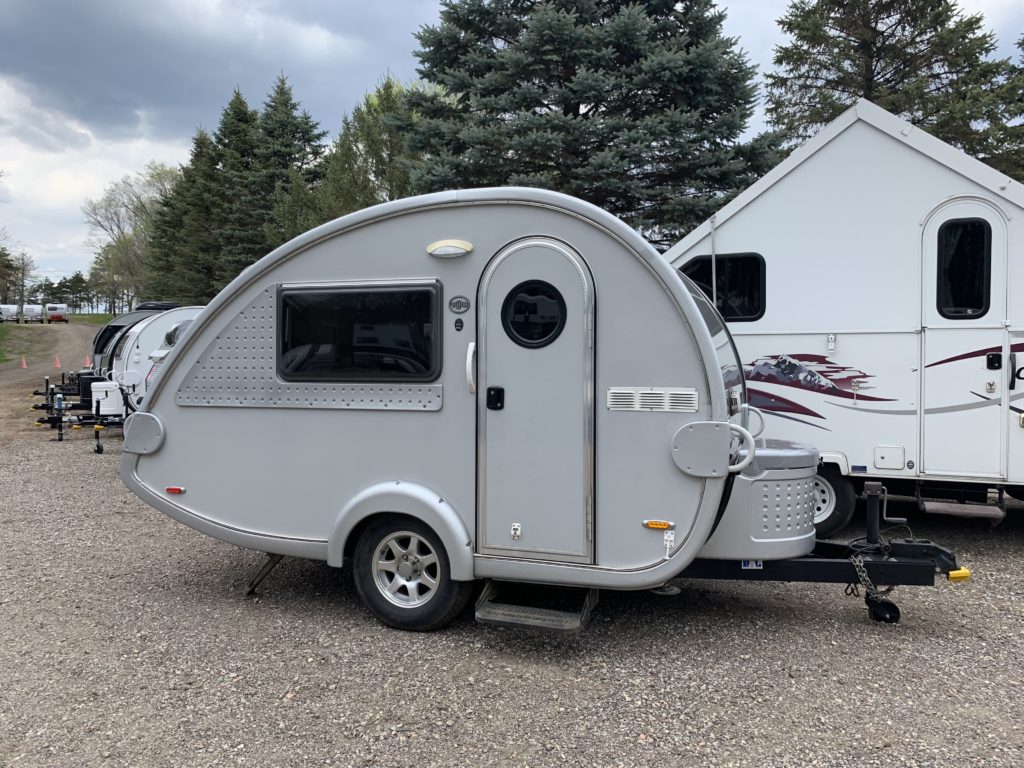 Here are some photos of the [email protected] 320 before renovations. As you can see, it was really cute to begin with, even the cushions were not terrible. The metal backsplash was one of my favorite design elements of this teardrop camper.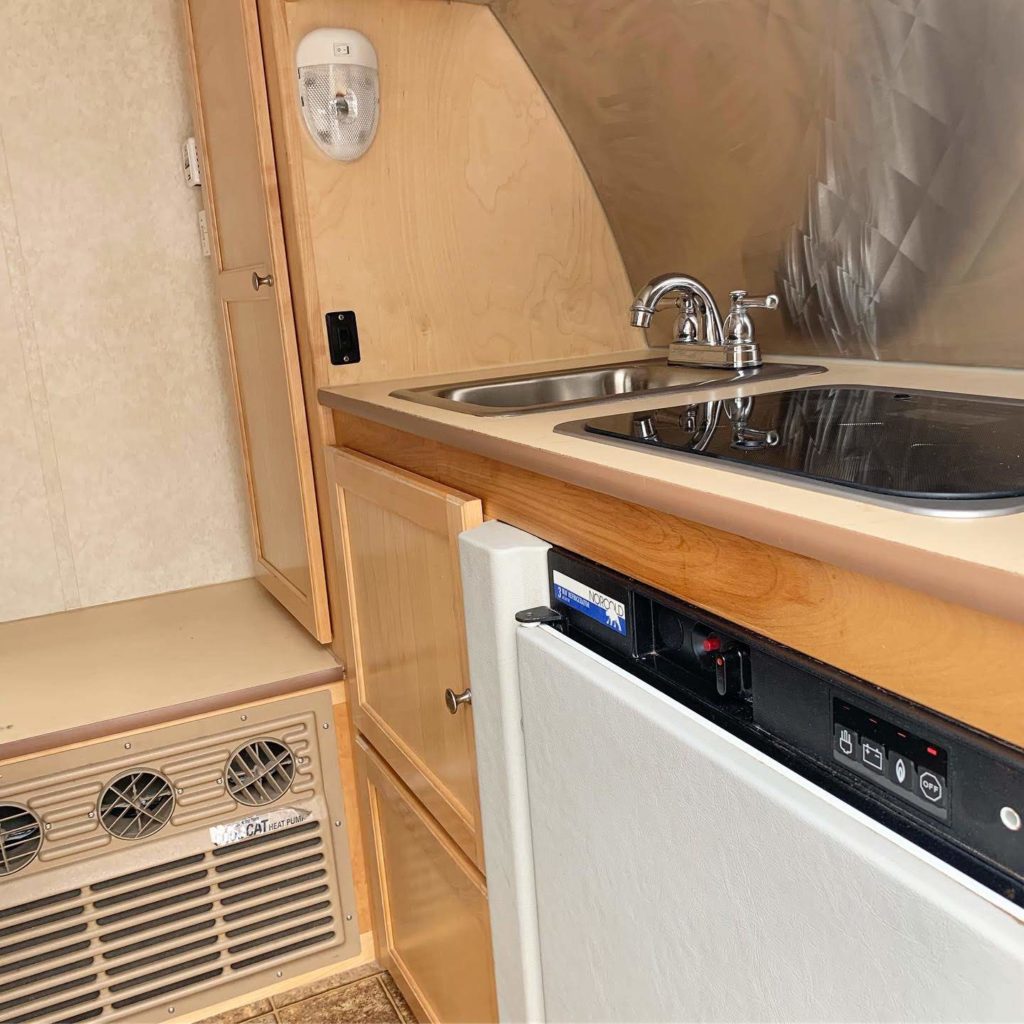 One of the first things I did was to replace the incandescent light bulbs with LED bulbs. This video shows how to replace the bulbs on the 2021 [email protected] 320. It may be helpful with other RV's as well. I think this was an easy and effective upgrade. LED bulbs use less energy so if you are trying to conserve on battery power installing LED bulbs is the way to go.
The fabric was a little crazy, and I left the store without it the first time, but I couldn't stop thinking about it and went back again the next day. I'm really glad I did.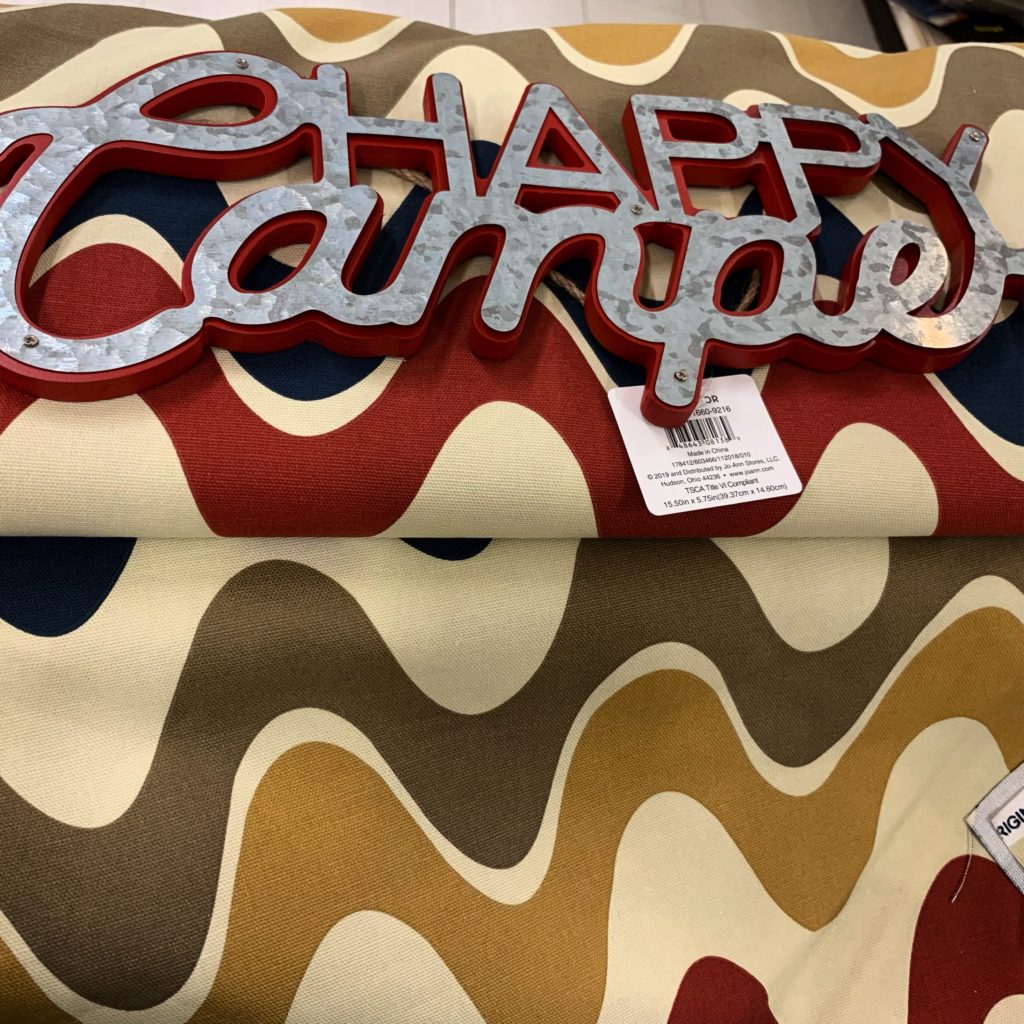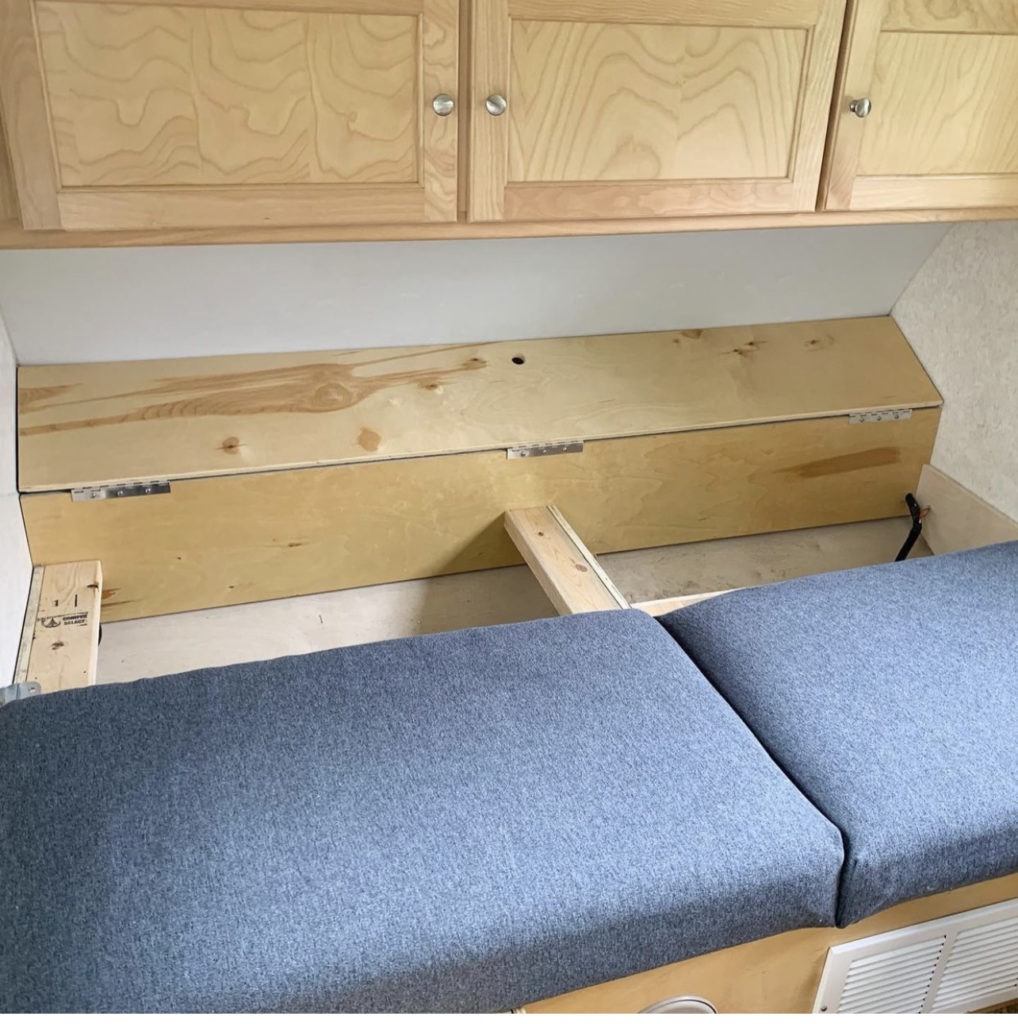 The next thing I wanted to do was get rid of the huge table that came with the [email protected]. Since I was able to sleep "wheel to wheel" by putting the back cushion down flat, I did not need this table to make up the bed. I purchase a Lagun table mount, and found a beautiful live edge table top from a local craftsman.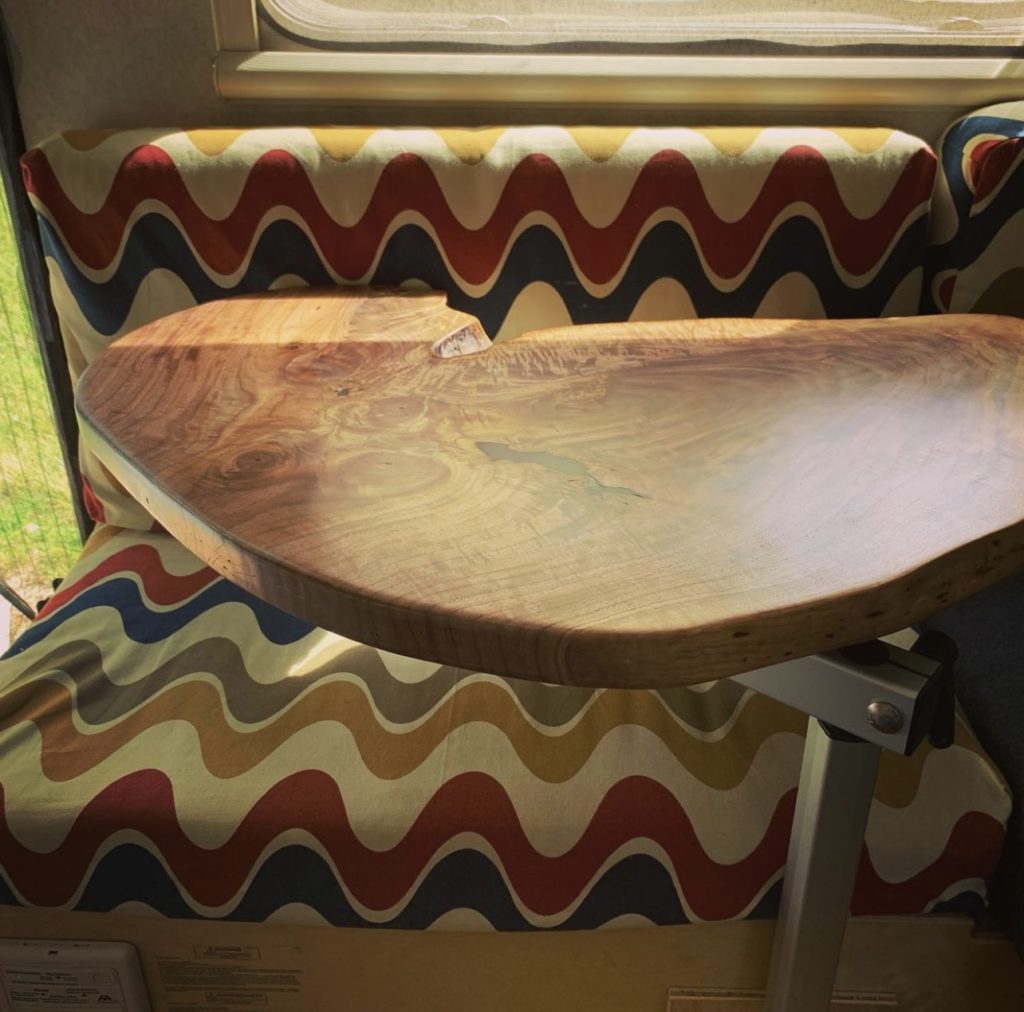 Removable Table Leg
 Detachable Height Adjustable Aluminum Alloy 360 Degree Rotation for Yachts RV Motorhome
Buy Now
As an Amazon Associate I earn from qualifying purchases. 
06/01/2023 09:15 am GMT
I also found some cool mid century style vinyl decals from a shop on Etsy and put them on the outside of the camper. I think this turned out great! They look amazing and they are easily removed if you decide to go with a different design. Here is the listing on Etsy.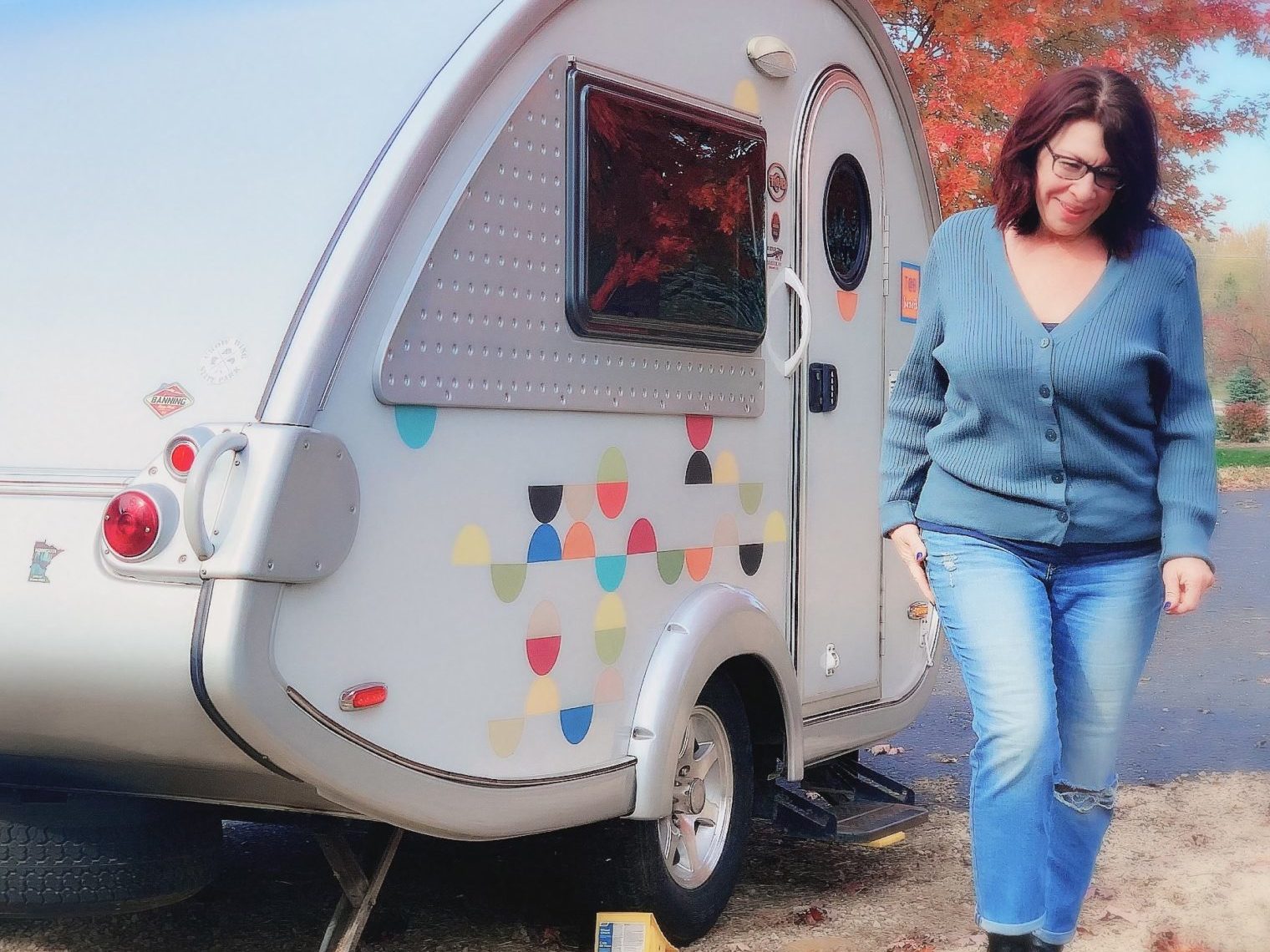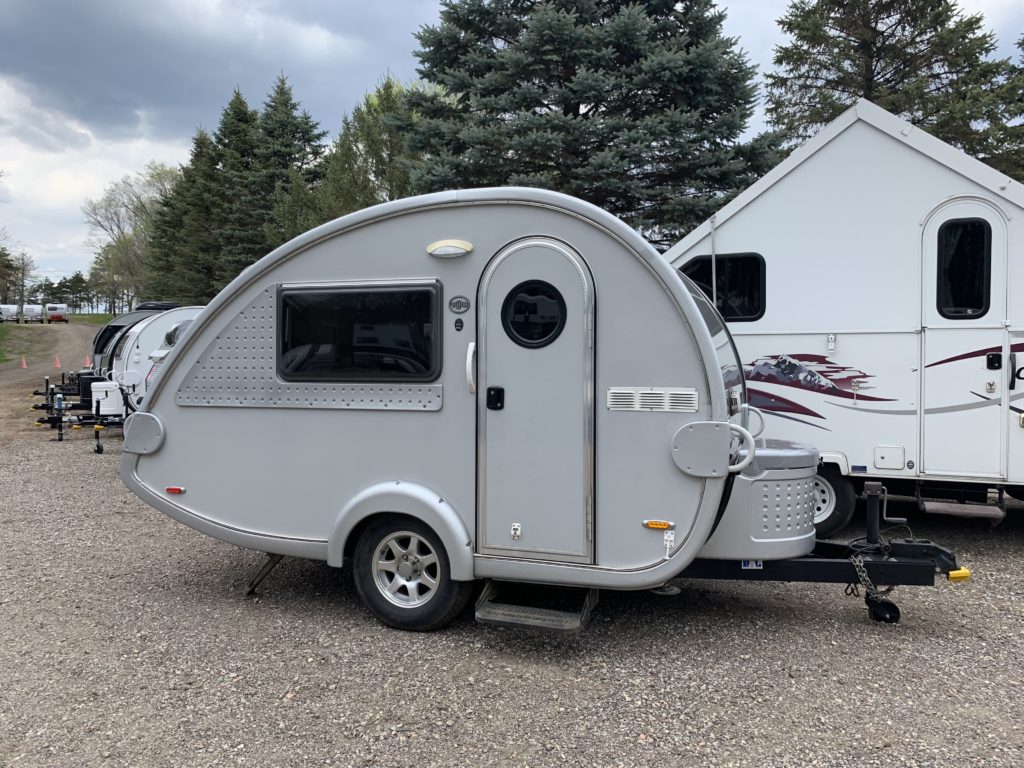 I have since sold this adorable camper and downsized to a 2021 [email protected] 5-Wide, you can find out more about that camper here.
Check out some of our other teardrop camping blogs and this list of teardrop camper essentials: