The Pahaque 5×7 side tent is my go-to side tent. This tent has been with me to Glacier and Yellowstone national parks, to all over State Campground in the State of Minnesota and North Dakota! I love this tent because it is easy for me to put up, the quality is great and it gives me space to stand up to get dressed, and have my coffee in the morning.
In the video below I set up the side tent. I am 5'6 and 55 years old, can I set this up by myself? How easy is it? Watch to find out!
Pahaque 5×7 Side Tent for Teardrop Campers
I also have the Pahaque 10×10 side tent and a small Clam Traveller pop up screen house that I use with my teardrop camper. The Pahaque 10×10 is great if you are camping with family or pets. There is plenty of room in that tent for air mattresses so more people can camp with you, and perfect for the dogs to stretch out in while keeping them contained. I use the Clam pop up screen house when I am only staying one night and don't want to set up a tent, but still need to escape the mosquitos.
Click here for the Top 5 Tents for Teardrop Trailers
This page contains affiliate links where if you purchase, and as an Amazon Associate I earn from qualifying purchases. 
Photos of my Pahaque 5×7 Side Tent in use! Click here for a full list of Teardrop Camper Essentials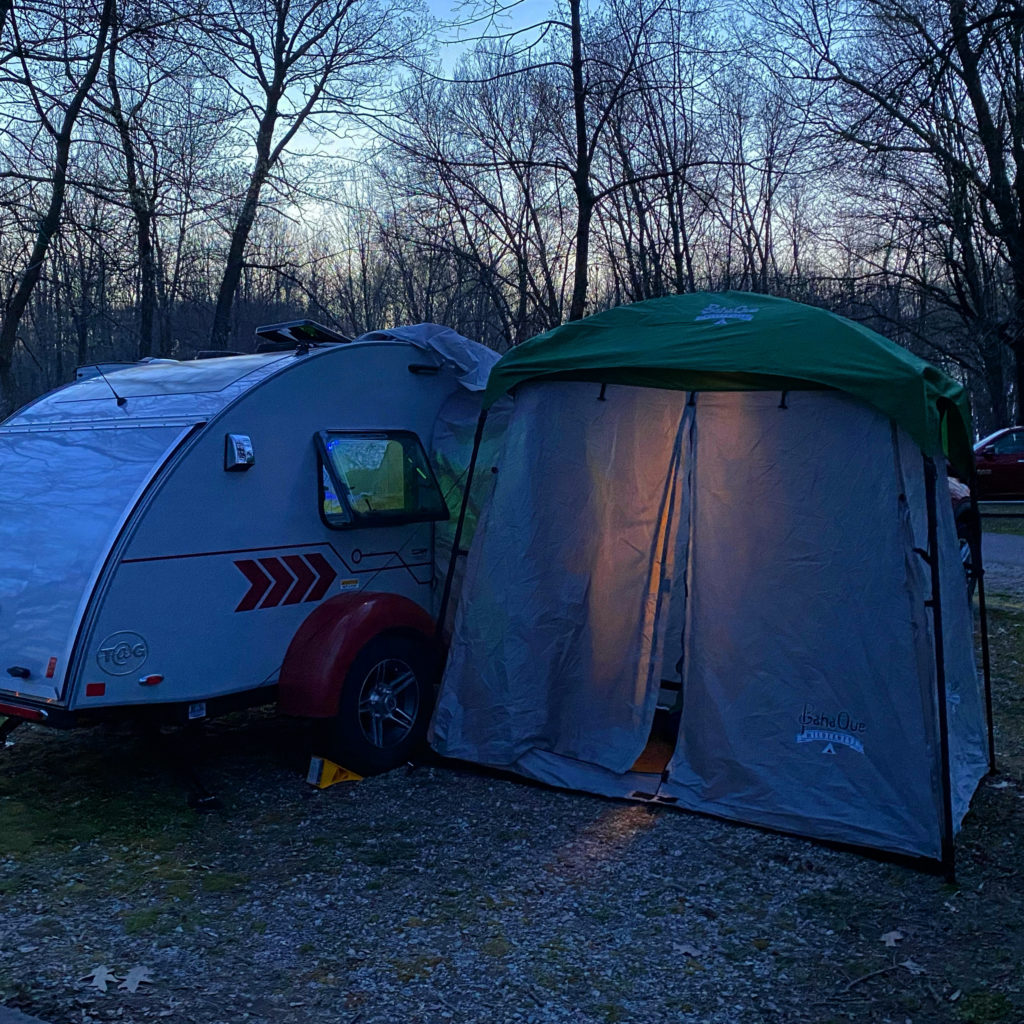 What tent do you have for your teardrop camper? Leave a comment below!